Most hackathons are the same kind but here's one hackathon with a difference. On November 1st, Paytm will host a 36-hour hackathon for entrepreneurs at their offices on October 1st and 2nd. The event will have a large payout of Rs. 1,00,000 for the first prize. The second are third place winners at the event will receive Rs. 65,000 and Rs. 35,000 respectively.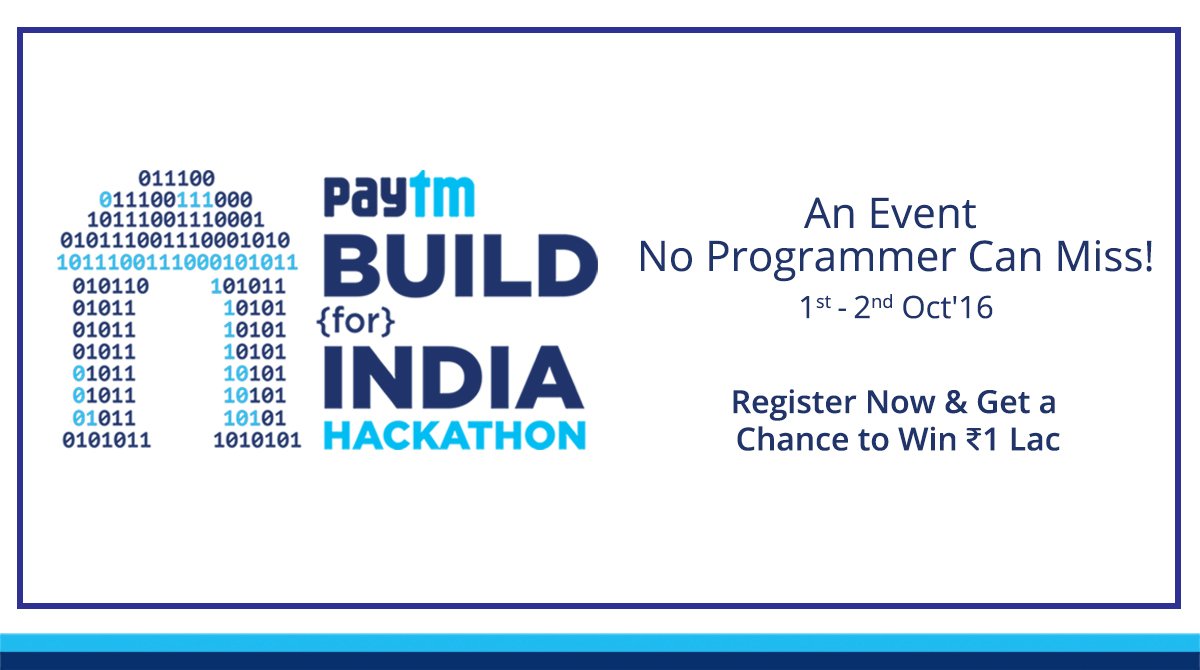 The rules of the event are simple. Paytm are continuously working towards creating a cash-less and corruption-free world and solutions provided by participants will be judged on the potential impact of the solution on the everyday lives of the average Indian user. Special importance will be given to the product that has the highest potential  to touch lives around the country. Other considerations will be on how well the product leverages Paytm's Payment and services and APIs, its commercial viability and the technical chops showed by the hacker in creating the product.
The contest, known as "Build For India" looks to bring the best and brightest programmers and designers from the region under one roof and see who's the best in the business. Young programmers will have numerous learning opportunities at the event.
And the best part is – the event is free but seats are limited. All applications will be reviewed by the Paytm team so that only the best of the best hackers from the region take part in the event.
Paytm's hackathons are famous for their fun and experiential learning via their hackathons and participants will have numerous takeaways from the event.
Paytm suggests bringing everything that you will need to create your solution. Mostly, that will be a laptop and a charger. But you might also want to bring a fresh set of clothes to change into the next day, along with your deo and face towel.
Comments
comments