Charles Colton, an English cleric who died in 1832, took most of his quirky aphorisms to the grave with him, except his most famous saying – "Imitation is the sincerest form of flattery". Those looking for startup ideas are always on the search to find that moment of inspiration that will change their lives. Film and Television has always been a source for inspirations for real-life fashion trends, brands, restaurants and so on. Startups are becoming a part of all our lives all the time, with Grofers replacing our traditional sabziwala, Ola replacing our need for chauffeured cars, Pepperfry replacing our carpenters and platforms like TVPlay (from TVF) and HotStar slowly replacing our TV channels. When live entertainment was a norm, our televisions were peppered with music and dance reality shows. Now that the startup ecosystem has practically taken over our world, it is bound to reflect on our screens as well.
Here are 5 shows providing a glimpse (and a lot more) into the startup life:
Shark Tank
With a rise in interest in the ecosystem we like to call the Startup world, Shark Tank provides an insight into how to crack a deal with veteran venture capitalists (or sharks, depending on how you visualise them). Featuring Mark Cuban (owner of Dallas Mavericks and Broadcast.com), Daymond John (creator of Fubu), Robert Herjavec (CEO of Herjavec Group), Lori Greiner (founder of QVC) and other guests, this show puts viewers in the shoes of both the investor and the seeker of investment, as hopeful entrepreneurs try to seek a life changing investment from one of these sharks in their business. A show full of twists, drama, money changing hands and tears – this show captures the imagination of even those who are not interested in the world of business.
Baked
Truly moving with the times, Baked, an Indian based television show which doesn't come on television, follows the lives of 3 friends who study in a Delhi University college, who decide to make an extra buck on the side by opening their own food and delivery startup. This show, available on YouTube is a hilarious roller-coaster and has received rave reviews from many sectors.
Pitchers
If Steve Jobs' "Stay hungry, stay foolish" captures the imagination of the startup world in the West, then Pitchers' "Tu beer hai" does the same for startup enthusiasts in India. A clever show created by TVF, it follows the life of four friends – sick of the monotony in their 9 to 5 jobs and looking to jump on the startup bandwagon. The show is a must watch for those contemplating to startup and those who already are. Featuring some slick screenplay and many guest appearances by honchos of India's startup world – Pitchers should be on your watching list this weekend.
Silicon Valley
Set amidst the high-tech world of (yes, you guessed it!) Silicon Valley, this show is HBO's rare offering in the comedy sphere. Set in the modern day, it is partially inspired from the creator Mike Judge's experience in the valley in the 1990s coupled with his irreverent brand of humour. Following the lives of six techies, it deals with the ups and downs in being a part of the crunch, that is, Silicon Valley. With many accolades and Golden Globe Nominations, don't miss out on this smorgasbord of laughter.
Shaadi Boys
Neil Nitin and Mukesh are three Bollywood junkies, who tried making it in their respective fields but failed to make a mark in Mumbai. By a stroke of luck, they discovered the perfect place to 'showcase' their talent,make big bucks and score 'chicks' – The Big Fat Indian Wedding Scenario! With Delhi as their next target, watch out as these boys win over the big wedding industry.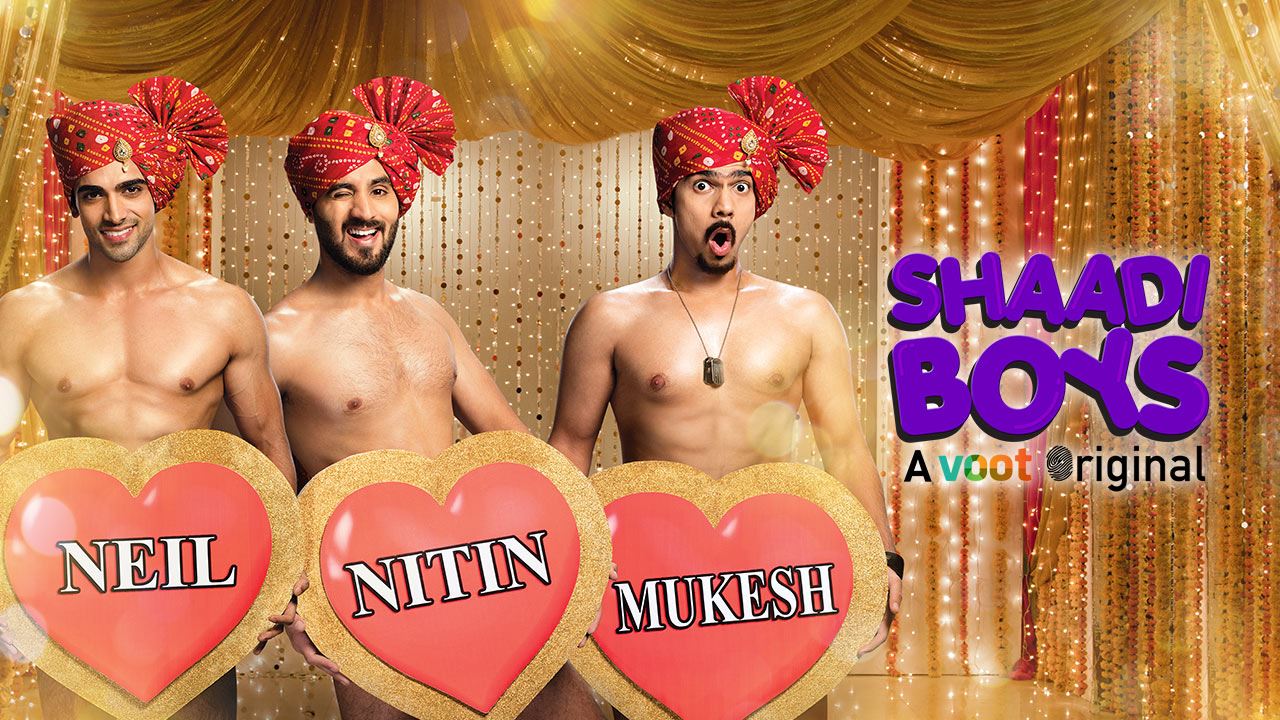 Now that you've got your binge-list for the week – watch these shows for some entertainment, but more importantly, for some inspiration!
Comments
comments